This mission statement appeared in the Fall 2014 printed mailer for Project Warehouse, Ralph Lauren's 360-degree campaign for their millenial wholesale brand Denim & Supply.
Preface to an interview with Avicii, Denim & Supply's brand ambassador and campaign influencer, that ran in the Fall 2014 mailer. The page also drives readers to learn more about the campaign's crowdsourced Instagram contest.
Landing page for the digital complement to the print mailer, appropriately named The Warehouse.
Style caption for Denim & Supply's third Fall 2014 delivery.
Spotlight on another Project Warehouse influencer, artist Arran Gregory.
International print ad for Fall 2013. This version appeared in Glamour Magazine driving the audience to our wholesale partner's website.
Seasonal romance statement capturing the inspiration behind Fall 2013 Collection Accessories.
Receipt taglines for Pittsburgh area grocery chain, Shop 'n Save. The goal was to drive traffic to a newly-launched social recipe site, OurKitchenStories.com.
With top sales in polo shirts, I was challenged to increase Polo Factory Store sales on bottoms and accessories. The following "The Ralph Lauren Look" mailers were born, turning an existing format into a new campaign incentivizing the purchase of not just a single item but an entire outfit.
Romance, mission and offer statements for the Ralph Lauren "Classic" look.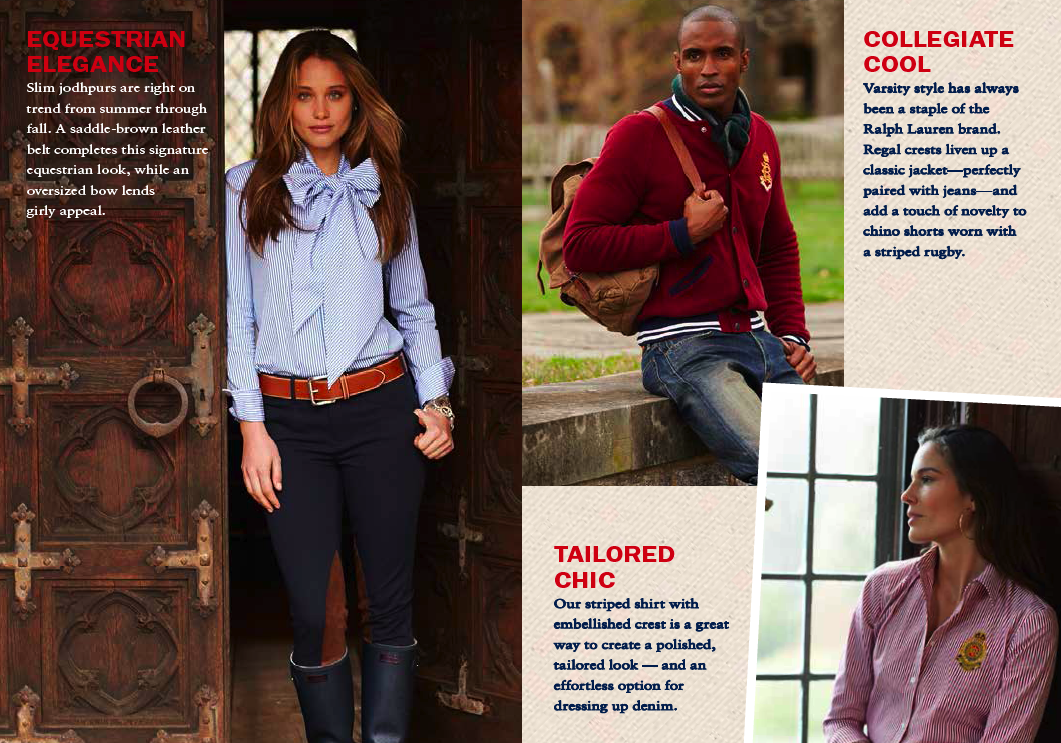 These styling captions challenged me to write for a traditional layout and text treatment while explaining the virtue of buying entire head-to-toe looks.
Clips from the Spring 2014 Lauren Mini Mag partnered with Bloomingdale's and Elle Magazine.